Skip to Content
Differences Between Residential and Commercial Moving
We Provide Commercial Moving in College Station, TX
Quality, Reliable Residential & Commercial Moving in College Station, TX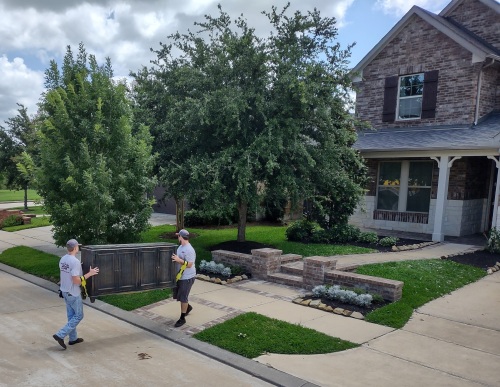 At RoadStar Moving, we specialize in residential moving and commercial moving in College Station, TX. Our residential moving services are designed to ease the transition from one home to another, whether local or long-distance. Our commercial moving services help companies of all sizes move into a new office or switch between offices. We offer comprehensive, full-service residential and commercial moving services. We can assist with packing, furniture and equipment disassembly and assembly, and assistance moving just one or two heavy or oversized items. Call us today to schedule a consultation or request an estimate for the cost of moving services.
Key Differences Between Residential and Commercial Moving Services
Commercial moving and residential moving require different levels of planning and equipment because the items being moved are typically very different. Here's a look at some key differences between a commercial moving service and a residential moving service:
Timelines – Residential moves require advanced planning but can sometimes be completed at short notice. Commercial moves typically need to be planned long in advance and require getting multiple quotes or estimates, and having the cost approved by a specific department or committee. The company will have to give ample notice to employees and customers about the move and will likely have a much larger space to pack up.
Planning – There are a lot of steps involved in planning a residential move. The complexity of the move depends on how many rooms of furniture and belongings there are, whether any are large, heavy, or oversized, what the timeline is, and the distance that needs to be traveled. However, commercial moves require months—or even up to a year—of planning. Most companies have heavy equipment and office furniture, complex electronic equipment, and special tech considerations. They also may have sensitive equipment and materials that need to be handled with care.
Budget – The budget for residential moving services is typically much lower than that of commercial moving services. Companies have access to more funds and resources than individuals, and they can also budget and fundraise for a move.
Item Constraints – Commercial moves often involve complex equipment, materials, and belongings. Commercial movers can work within item constraints and ensure they are handling your move with care and precision. No matter how large, fragile, complex, and expensive the items are that they need to move, they will find a feasible solution that protects your belongings.
Equipment Required – Both residential moves and commercial moves require specialized equipment and tools. Commercial moves typically require advanced equipment that can handle moving large pieces of office furniture, tech and computer equipment, and other heavy or oversized items. A residential move might require one truck with moving and packing materials. A commercial move could require up to four trucks depending on the size of the move and the timeline.
Number of Movers – A residential move can generally be completed with 1-3 movers and one truck. A commercial move might require a larger team of movers to handle various aspects of planning, logistics, packing, disassembly and assembly, and moving. You may need a team of 20 people to complete a successful commercial move.
Complexity – Commercial moves are much more complex than residential ones. A commercial move can take days to complete, while most residential moves can be done in a day when using a professional moving company. In fact, some residential moves can be completed in a matter of hours.
Crews – Commercial movers have consistent crews of experienced, highly-trained movers. You will get to know the entire team before the move begins, as you will work with them to draw up a timeline, discuss plans and goals, and go over every detail of the project.
Additional Services Offered by Our Commercial Moving Company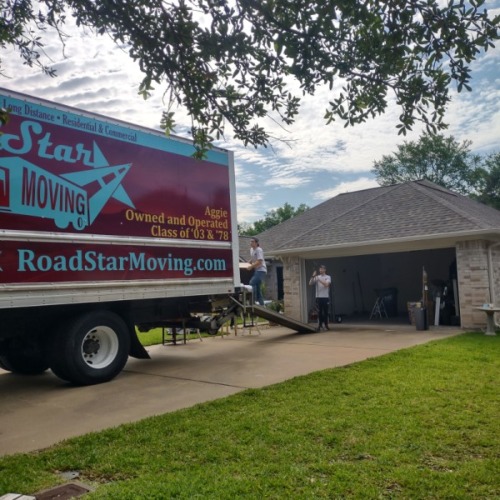 In addition to residential and commercial moving services, our company also offers other helpful services to companies and individuals:
Packing and unpacking services.
Disassembly and assembly of furniture, equipment, and other belongings.
Assistance planning local and long-distance moves.
Coordination with other people involved in your residential or commercial move.
Moving and packing tips.
Why Choose Our Commercial & Residential Moving Company?
We are a family-owned company, and our movers are highly trained and experienced. We are committed to moving each one of your belongings with care and precision. While we focus on efficiency, we will never sacrifice quality for time. We have specialty trucks, materials, and equipment to guarantee success during every move. Whether you're planning a local move or a long-distance move, we can ensure it's completed without any problems. We specialize in moving large, heavy pieces of furniture and equipment, as well as fragile or oversized items. We can assist you with every step of the process of planning and executing a residential move or commercial move.
Schedule a Consultation for Commercial or Residential Moving in College Station, TX
Call us today or contact us online to schedule a consultation for residential or commercial moving services in College Station, TX. We can discuss your needs, timeline, and goals and offer an estimate for the cost of professional moving services. Our goal is to make each customer move fast, easy, streamlined, and stress-free.