Skip to Content
Common Moving Myths in College Station, TX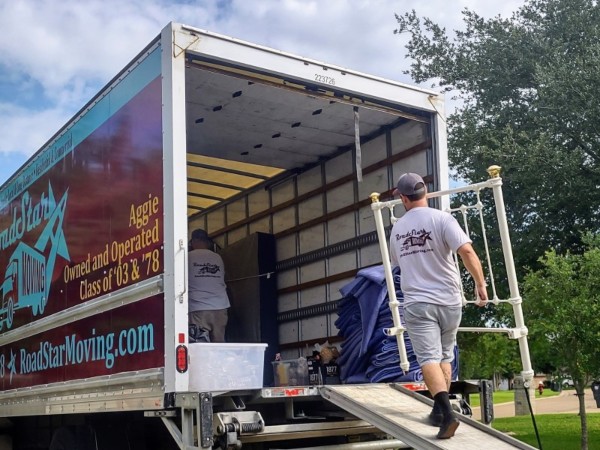 Myths on Moving & Moving Professionals
If you've never hired moving professionals before, you might encounter some common moving myths while doing your research. At RoadStar Moving, our professional movers in College Station, TX, have years of experience and are committed to operating with honesty, integrity, and professionalism. We offer moving, packing, and storage services to streamline your move and get you off to a great start in your new home. Read through this post debunking moving myths and popular moving misconceptions, and then contact our expert movers to schedule a consultation or request an estimate.
They Will Break Your Valuable Items
This is a common moving industry myth. Professional movers never want to break or damage their clients' personal items. They will ask you to label fragile and valuable items carefully and often create an inventory of valuable items for insurance purposes. If you have an item that is particularly fragile and/or valuable, you can always set it aside to move it in your vehicle if you are worried about trusting it with a professional moving company.
All Professional Movers Are the Same
You should always carefully vet and compare local moving companies to make sure you're getting a company that employs experienced professional movers. Check moving company reviews, verify how many years they have been in business, and review their website and social media pages to gather information about their moving services. Ask friends and family to recommend reputable moving professionals, and check them on the Better Business Bureau, Google, and Yelp. Make sure they are licensed in your state and are bonded and insured and this will help clear up this moving company myth.
Professionals Will Not Label the Boxes
Many professional moving companies offer full-service or comprehensive moving services. This includes packing, labeling, inventorying boxes and property, storage, and unpacking services.
The Best Time to Move Is on a Weekend
This is a popular moving misconception. The weekend is the most popular time to move, so you will have the most competition when booking a professional moving company. Instead, try to move on a Tuesday or Wednesday when there is less competition.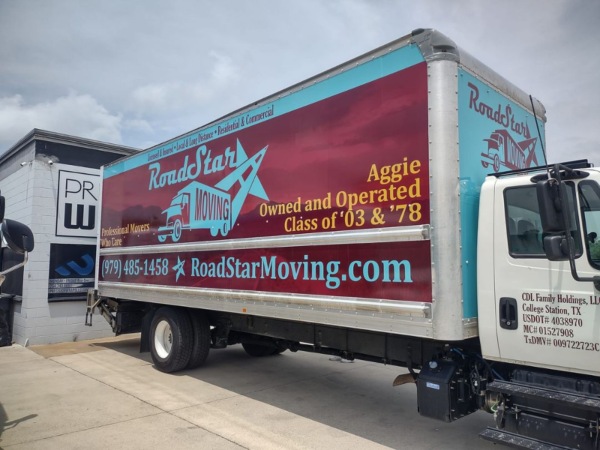 Movers Just Pack, but Don't Help Unpack
Most moving companies offer professional packing, storage, and unpacking services – you just have to ask. These services are particularly valuable for large families, busy professionals, and seniors who don't have the mobility or dexterity to do their own packing and unpacking. Be careful when choosing the right movers if these are services that interest you.
Any Box or Tape Can Be Used for Moving
You should always use heavy-duty packing tape to secure your moving boxes, especially if they contain heavy or fragile items. This will prevent the bottom from falling out of the box during your move. You should also choose boxes that are appropriately sized for the weight and type of items you're moving. For instance, don't pack stack after stack of heavy dishes in a jumbo moving box. Use banker's boxes to move books, records, and dishes. Wrap all dishes carefully in packing paper or bubble wrap. Use larger boxes for lighter items, like pillows, bedding, towels, and clothing.
Movers Do Not Offer Move-In or Move-Out Cleaning Services
Some moving companies do offer move-in and move-out cleaning services or can refer you to a reputable local company that does.
Movers Will Always Break Something
Most movers have many years of experience and take the time necessary to secure heavy, fragile, and valuable items before moving them. However, accidents happen, which is why movers and moving companies are insured.
Professional Movers Are Disorganized
Professional movers have years, sometimes decades, of experience in planning and executing successful moves. They have worked on moves of all scopes, sizes, and complexities, and most have experience with local and long-distance moves. In their years of experience, they have gained valuable insight into planning, budgeting, scheduling, prioritizing, and implementing moves in an organized fashion so they can stick to timelines and budgets, easily debunking this relocation myth.
You Won't Have Any Privacy; It Will be a Nightmare
This one depends on how much privacy you need during a move. Professional movers are courteous, respectful, and experienced. They will not snoop on your belongings or violate your privacy. They are there to streamline your move and make it as efficient and stress-free as possible. They will be busy planning and executing your move and won't be interested in doing anything that violates your privacy.
Your Items Are Guaranteed to Get Lost or Damaged
In most moves, nothing gets lost or damaged. Again, accidents and mistakes do happen, and professional movers are only human. Occasionally, items do get damaged, in which case the moving company's insurance coverage protects you.
You Don't Need to Label Boxes
You should always label boxes while moving. This not only helps your movers determine where to put things in your new place so they don't need to keep asking you, but it will also help you find the boxes you need to unpack first when you're ready to start setting up your new home.
Schedule a Consultation for Moving Services
Call us today or contact us online to schedule a consultation for moving services in College Station, TX. Our team has years of experience planning and executing successful moves, so our clients have less stress and anxiety on moving days. We specialize in professional moving and packing services, as well as long-term and short-term storage solutions. Let us help you streamline your next in-state or out-of-state move – request an estimate today.